A Convergence for a Just and Sustainable Economy
On Saturday August 23rd, Grand Aspirations,   The Movement Center for Deep Democracy, Environmental Justice Advocates of Minnesota, Alliance for Sustainability, ARISE and AfroEco hosted: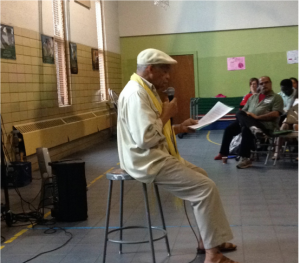 Cooperative Solutions: A Convergence for a Just and Sustainable Economy. This convergence, held at Laura Jeffrey Academy (1550 Summit Ave, St Paul, MN 55105), advanced local and national efforts to grow food, energy, transit, and community development solutions that protect the environment, advance social justice, and create communities that are materially and socially self-sustaining. The convergence engaged 80 community organizers, entrepreneurs, and community development organizations working to create a just and sustainable local economy in the Twin Cities, as well as 40 youth innovators working in these fields in communities across the country, to spur collaboration and deeper and broader action.  Hear Louis Alemayehu's opening words and poem here.
Learn about what happened and get involved!
Cooperative Solutions Program (includes speaker bios)