Purpose: Advisory Council steers Grand Aspirations on an operational level, serving essentially as an elected, joint Executive Director. The Advisory Council is the primary operational direction-setter for the organization, and coordinates with the Board of Directors on larger policy issues. The Advisory Council ensures that staff, volunteers, and interns are effectively coordinated and supported to enact Grand Aspiration's programs, and responds to changes, opportunities, and new ideas. The Advisory Council makes decisions about the organization's direction with an eye towards our long-term strategy and the interests of our broad network.
Selection criteria: Advisory Council members must have participated in some Grand Aspirations activity before (could be participating in a program) and must be elected by the majority of the GA membership voting. 7 or fewer candidates for Advisory Council run, each candidate will be approved by an up or down vote by the membership. If more than 7 candidates run, an instant run-off voting process will be used to secure 7 candidates, with no candidate being approved without a majority of voters ranking them. Must be familiar and comfortable with remote phone and online work to coordinate with other team members. Time commitment is a consistent 5 hours a week – regular participation is essential to maintain quorum for decision-making. All members must be ready to participate in at least one of the special roles for Advisory Council. Prior experience with boards or other decision-making bodies, or in facilitating clear and inclusive decision-making processes is a plus.
Primary responsibilities:
Review proposals and major decisions including approaches to funding staff or stipended leaders, changes to program structure, national gathering plans, changes to budgets or proposed additional expenditures, new program proposals, and other proposals.

Pass relevant issues on to the Board of Directors for review and approval with recommendation, and coordinate with the Board via a monthly call.

Review progress to the Strategic plan and help develop operational plans from it on an annual basis (and coordinate renewal of the strategic plan as we approach 2017).

Review and coordinate national team activities and ensure sufficient progress is being made. Support and respond to challenges national teams are facing.

Supervise the National Administrator and other national support staff
Roles on team: All Advisory Council members (5-7 people) will share the role of reviewing issues and making decisions on them. In addition, individual Advisory Council members will play the following roles (a single member may play more than one role, and multiple members may share a role as long as the division of responsibilities are clear):
Partnerships Coordinator(s): Staying in touch with GA's national partnerships and/or coordinating with other GA leaders who are point people on those partnerships. Maintain a clear database of our organizational relationships and the value exchanges taking place. Take point on building or identifying other GA leaders to build priority partnerships ID'd by Advisory Council.

Board Liason (1 person): Attends Board calls (1hr monthly) and works with the chair of the Board to plan Board-Advisory Council joint calls. Identifies Advisory Council issues that need attention of the Board or visa versa.

Supervisor to the National Administrator (1 person): Checks in at least weekly with the National Administrator, helps them identify priorities, and helps them develop a work plan to be brought to Advisory Council. Provides guidance and maintains accountability with their work.

National Team Supporter(s): Check in with other national teams to ensure their work is proceeding according to plan, that they have adequate support, and that they are coordinated with other teams. If Advisory Council members are also on other teams, they can serve as the supporter for that team, and different Advisory Council members can be the supporter of different teams.

Safe person: The national safe person can either be a member of Advisory Council or a person identified by and supported by Advisory Council. This person is an available point of contact for any safe space issue in the organization, serves as the default safe person to issues surrounding national teams, and trainings local safe people working in individual programs in how to be an effective safe person.

Ad-Hoc Supervisors to Policy Interns: As the Advisory Council/ the Board identifies policies (eg the compensation policy, the anti-harassment policy, etc.) that need to be developed, they will recruit, select, and manage interns or volunteers skilled in the topic of that policy to draft and develop it on a timeline. Advisory Council members will take on the role of supervising these positions from time to time.
Skills gained: Participating in Advisory Council provides excellent experience in non-profit and network management. It provides opportunities to participate in hiring processes, staff/ volunteer supervision/guidance, building partnerships, making decisions, and working with a non-profit board. Strategic planning and goal setting coupled with maintaining progress and working with other groups of staff and volunteers to steer a large and complex ship is an invaluable skill.
Profile of an Advisory Council member: Marcie Hawkins Smith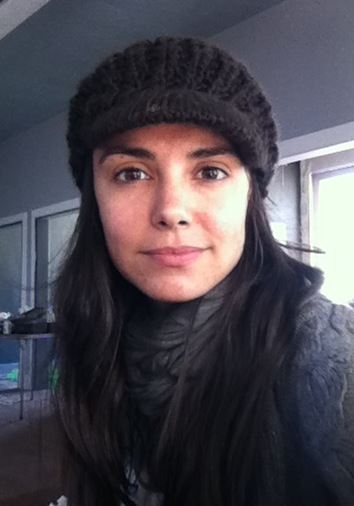 Hello! I'm Marcie Hawkins Smith. I live in Raleigh, North Carolina, where I work with Full Circles Foundation (our version of a Summer of Solutions program). I have also served on the Advisory Council this year, which has been a great chance for me to become deeply involved in the work of the organization. As a member of the Advisory Council, I'm given the opportunity to understand how a relatively young organization like Grand Aspirations is able to have an impact in so many parts of the country. As a law student, I have found that my time on the Advisory Council has given me excellent perspective on how non-profit organizations like Grand Aspirations function within the larger context of legal and financial constraints. If you are a part of Grand Aspirations and considering joining the Advisory Council, I would be happy to talk with you if you contact me at mhsmith@fullcirclesfoundation.org.
How to apply: Fill out an application using this online form: https://docs.google.com/forms/d/1ouvQlP2T1Cn3QdkdBIRXUSRNqC7N2W-bxhzkyd6J_rQ/viewform