Purpose: Creates a safe environment throughout Grand Aspirations that encourages healthy relationships and discourages harassment or other conflicts. The team responds to reports of harassment in a confidential manner and in accordance with the Anti-Harassment Policy. The team is primarily active when a harassment report is submitted.
Selection criteria: The team, which should have 3-5 people, will not meet regularly but must be available to make quick responses when needed and put in 5-10 hours on short notice. Applicants must demonstrate a high commitment to certain principles, such as confidentiality. Applications will be reviewed by existing members of the Anti-Harassment Team, unless they are reduced to fewer than 2 members, in which case the Advisory will be involved in the applicant selection process.
Primary responsibilities:
Make sure that members of GA are aware of the process for submitting harassment reports and invite members to do so if and when needed.

Review and respond to reports of harassment as they are submitted in a timely manner and in accordance with the Anti-Harassment Policy.
Roles on team:
Harassment Responders: A group of 3-5 people will carry out the duties of the Anti-Harassment Policy that require response to complaints or reports of harassment in the organization. This group is required to act in confidentiality.

Appeals Reviewers: There can be a small number of people who apply to be on stand-by for appeals processes. This would be a role with a very short and infrequent/unpredictable time commitment. Appeals Reviewers are not core members of the team.
Skills gained: Members of this team will  learn skills relevant to anyone interested in organizational Human Resources. Team members will practice empathetic and careful listening with all reports of harassment. Researching organizational best practices in human resources that would apply to GA.
Profile of an Anti-Harassment Team member: Ashley Trull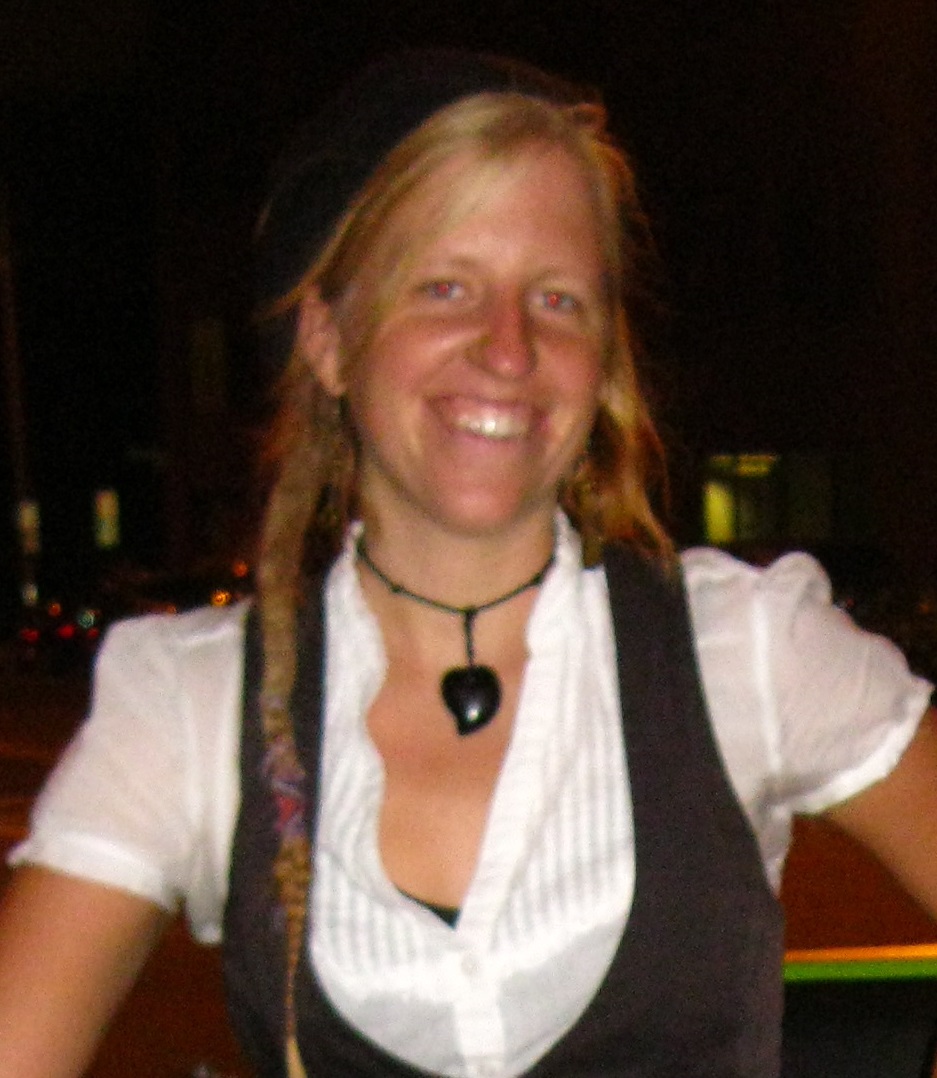 My name is Ashley Trull and I live in Providence, RI where I farm, and work as a pedicab driver, for a living. On the side I work on building the solidarity economy and cooperative movement here in Providence, which is why the pedicab company I co-founded is a worker-owned and operated cooperative. I am involved with Grand Aspirations on the Anti-Harassment Committee, which works to make GA a safe place for everyone by addressing harassment, oppression, and conflict in our organization. It has been incredible working on the Anti-Harassment Policy and thinking about ways we can intentionally and proactively deal with an issue that all spaces and workplaces face. It has been a great place to talk about addressing oppression and working towards a transformative justice model. I hope you'll join me in building a more liberatory GA and world by finding ways of working through conflict and creating safe spaces. If you have any questions or are interested in joining the team, email me at ashtrull@gmail.com or call me at 508 265 0479. I hope to hear from you!
How to apply: Fill out an application using this online form: https://docs.google.com/forms/d/1ouvQlP2T1Cn3QdkdBIRXUSRNqC7N2W-bxhzkyd6J_rQ/viewform