Purpose: To coordinate Grand Aspirations' twice-annual national gatherings, which occur in January and August and focus on leadership development, program coordination, and national community-building. The National Gatherings Team is charged with finding locations for the gatherings, coordinating lodging and food logistics with local representatives, planning an agenda, coordinating travel and registration, and promoting the event.
Selection criteria:  Prior experience in event coordination is helpful, but volunteers who are committed to learning and willing to help are welcome. The team operates best with a small group of 2-4 people who are highly committed to putting in 5 hours a week normally, with up to 10 hours a week closer to the gatherings. Members are also expected to go to the week-long gatherings in January and/or August.
Primary responsibilities:
Identifying potential host sites for gatherings, vetting sites for their capacity, and making a proposal to the Advisory Council for host sites.
Planning the agenda for the January Gatherings in coordination with Leadership Development Team and Program Support Teams, and plan the agenda for the August Gathering with the Advisory Council.

Coordinate with local host sites to plan for food, housing, and other logistics of the space.

Coordinate travel logistics and registration for the event.
Roles on team: All tasks will be shared by members, although the team can determine if members want to specialize in certain tasks. Local hosts will be recruited to manage ground logistics once gathering locations are determined.
Skills gained: Remote event coordination skills, including agenda planning designed to meet certain goals, logistical coordination of spaces, travel, and food, and support of local hosts to be prepared for hosting.
Profile of a National Gatherings Team member: Ruby Levine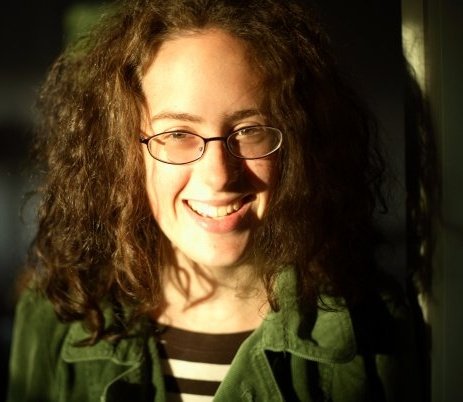 Hello! I'm Ruby Levine. I got involved with Grand Aspirations as a participant in the 2008 Summer of Solutions program. Right after the program ended, I got involved with planning our first January Gathering, which was held in St Paul in January 2009. I've been on the planning teams for every national gathering Grand Aspirations has held since then. Being on National Gatherings Team has helped me develop skills in planning and logistics, working under pressure, and creating transformative training experiences. The skills that go into planning a successful national event draw on a wide variety of talents and are applicable to many future projects. Don't hesitate to get in touch at ruby.levine@gmail.com if you want to learn more before signing up for the 2013-2014 National Gathering Team.
How to apply: Fill out an application using this online form: https://docs.google.com/forms/d/1ouvQlP2T1Cn3QdkdBIRXUSRNqC7N2W-bxhzkyd6J_rQ/viewform