Purpose: The Media Team shares the stories of Grand Aspirations and the Summer of Solutions with a public audience. It manages and builds Grand Aspirations' media platforms for local teams and individual solutionaries to amplify their message.
Selection criteria: Several of the roles on the Media Team require advanced skills, but volunteers who are committed to learning and willing to help are welcome. Candidates with experience in communications work, visual design, and writing or editing are encouraged to apply. Must be familiar and comfortable with remote phone and online work to coordinate with other team members. Time commitment will vary for individual roles, but will average out at about 5 hours a week.
Primary responsibilities and objectives:
Create and upkeep media platforms, particularly the website, blog, Facebook page, and Twitter account.

Create sample press releases, blog posts, web pages, videos, and other media tools that can be used by multiple levels of the organization (national, regional, and local).

Develop relationships with other organizations that share similar missions or programs to those of Grand Aspirations. Coordinate media strategies among organizations for mutual benefit, such as promoting program leader and participant applications.

Provide advising and support for the development of media-related trainings for use at national gatherings or during the program development phase.
Roles on team:
Webmaster: Oversees the use and upkeep of the grandaspirations.org website. Addresses any functionality issues on an as-needed basis and proactively reviews and improves the website. Assists local teams to update the content on their webpages.
Social Media Intern: Oversees the use and upkeep of the Grand Aspirations social media accounts on Facebook, Twitter, and other sites. Posts content and status updates regularly, drawing from folks at all levels of the organization. Also oversees the use and upkeep of the Solutionaries.net blog. Bottom-lines the process of generating content for the blog – finds and encourages writers, seeks material to cross-post, and helps everyone know how to post on it.

Graphic Designer: Creates graphic designs for Grand Aspirations. Gives guidance on how local teams can integrate national design elements into their local designs.

Video Designer: Creates video media for Grand Aspirations on a regular basis in coordination with other media needs. Provides guidance and support for members of the organization who are interested in using video as part of their media strategy.

Media Partnership Developer: Builds relationships with other organizations  to coordinate collaborative media development  Serves as the organizational main contact for the press. Develops press releases and sends them to appropriate venues. Makes relationships with traditional media venues. Creates press releases and provides tools for local solutionaries to create their own as well..
Skills gained: Experience in developing coordinated media strategies that use multiple tools (visual, written, and verbal) to communicate messages. Members may learn technical skills in using social media platforms, graphic design programs, or website development depending on their role. Familiarity with other organizations with similar goals.
Profile of a Media Team member: Gabrielle Hinahara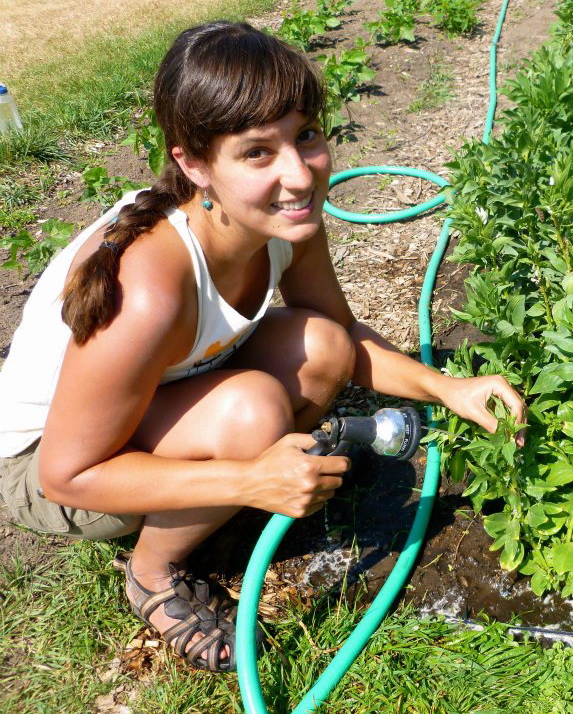 Hi! I'm Gabrielle Hinahara, and I first got involved with Grand Aspirations as a program leader for Growing Food and Sustainability (GFS) in Middleton, WI in 2011-2012.  Our youth farm program teaches young people how to grow and cook their own food, use bikes as an alternative form of transportation, run a farmers market stand, and engage kids in outdoor education.  At the end of our first summer, I knew that I wanted to help contribute to the national organization that made our local program possible!  Since I organized the social media for GFS, I decided to apply my skills (and learn a bunch more!) by becoming Grand Aspirations' Social Media Intern.  In this position, I coordinate the solutionaries.net blog, the Grand Aspirations facebook page, and our twitter account, @GrandAspiration.  I have improved upon and learned so many skills through this position, all of which have helped me to engage more people in my local program and will allow me to help other amazing organizations in the future.  If you're interested in joining the Media Team and helping us to get the word out about our inspiring work, please feel free to contact me!  hinahara@gmail.com  (608) 358-2170
How to apply: Fill out an application using this online form: https://docs.google.com/forms/d/1ouvQlP2T1Cn3QdkdBIRXUSRNqC7N2W-bxhzkyd6J_rQ/viewform