Purpose: To directly support the local programs of Grand Aspirations by providing direct mentorship to teams, assist them in accessing the trainings, media support, and financial resources managed by other teams, and creates spaces for inter-team collaboration. Helps teams develop community projects that follow the solutionary method and fit the different program structures (Summer of Solutions, Local Initiatives, Hubs).
Selection criteria: Program Support Team members must have prior experience leading a Grand Aspirations program, preferably the same type of program (SoS, LIs, Hubs) as the teams they will support. Must be familiar and comfortable with remote phone and online work to coordinate with other team members and likely the programs they support. Proximity to and ability to travel to the teams they support is a plus. Must be able to commit about 2 hours week in coordination with other PST members, and around 1.5 hours/week per team that they support. Ie, a person supporting 4 teams should expect to spend (1.5×4=6 hours a week supporting teams + 2 hours a week in coordination = 8 hours/week). Should additionally be able to commit ~1 week+ in late December/ January to attend and help facilitate a January Gathering.
Primary responsibilities and objectives:
Review and finalize the guidelines defining each program (Summer of Solutions, Local Initiatives, and Hubs).
Coordinate the application and review process for each program

Develop templates for team activities including planning guides, draft timelines, workbooks, etc. in advance of deadlines defined in the guidelines

Directly mentor individual teams through phone-calls, online support, and in-person at January Gatherings and optionally other site visits to help them develop their program

Take a primary role in facilitating trainings at January gatherings in coordination with National Gatherings team
Connect local teams with the other resources of the organization (leadership development curriculum, media support, funding, etc.)
Host "confluence calls" (a regular bi-weekly call with members of GA's local programs) and other venues for local teams to share with each other and build a stronger community.
Roles:
SoS core members (2-3 people): Will take primary responsibility for developing guidelines, timelines, and templates specific to the Summer of Solutions program and help guide other PST members supporting SoS programs.

Local Initiatives core members (1-2 people): Will take primary responsibility for developing guidelines, timelines, and templates specific to the Local Initiatives program and help guide other PST members supporting LIs.

Hubs core members (1-2 people): Will take primary responsibility for developing guidelines, timelines, and templates specific to the Hubs program and help guide other PST members supporting Hubs

Program Supporter (10-12 people, possibly fewer if some members take it on as a half-time paid position): Core members will also serve as Program Supporters for at least one local team. Program Supporters may not support a program that they run. Serves as the primary mentor and contact for 1 or more (average is 3-4) local teams. We encourage Program Supporters to specialize around the programs that they support in one or more of the following ways:

programs in their same region (facing similar regional circumstances, and easier to visit in person)

programs with the same program approach/ style (eg. Full Circles Programs, Build It Up Programs, Our Power programs, or programs focusing on food justice)

programs of the same program status (SoS, LIs, or Hubs)

programs in the same stage of development (first year programs, emerging programs – 2nd or 3rd year, established programs – 4th year plus)
The Grand Aspirations Strategic Plan has a goal for 30 SoS programs, 10 Local Initiatives, and 4 Hubs in 2014. Current discussion suggests the goals for SoS may need to be reduced while the goals for LIs need to be increased).
Skills gained: Being a program support team member provides excellent skills in a consultative mentorship approach, as you are mentoring and supporting multiple teams – this is central to non-profit or for-profit activities that require long-term service relationships. Also builds excellent organizational development and problem solving skills helping teams work through and plan out all the steps of running a successful program. A deeper understanding of sustainable economy strategies by learning from a large number of local teams.
Profile of a Program Support Team member: Daria Kieffer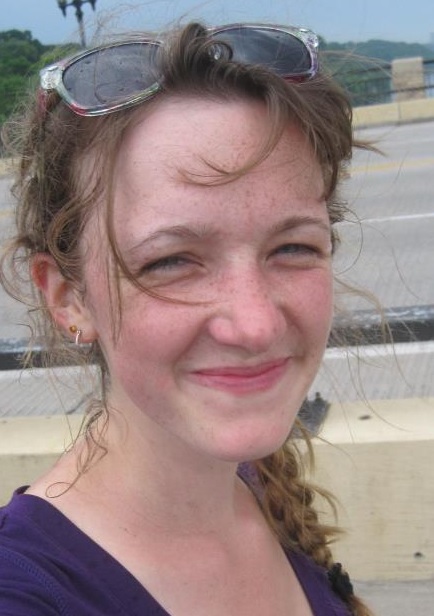 Hi, I'm Daria Kieffer. I met several people who were running Summer of Solutions programs in 2009. Throughout the next year, some friends and I decided to start our own program in Iowa City. Because I went to college in Minnesota, I was also a participant and program director for the Twin Cities program during subsequent summers. This past year I've been on the Program Support Team, which has been an amazing way for me to get connected to teams all over the country. Talking to these visionary and passionate people all over the country every week continually reaffirms my commitment to this work. Working through the ups and downs of the pretty challenging process of running these programs has also taught be a lot about how to create a supportive, resilient, and flexible working environment. I think this type of peer-to-peer support is really at the core of what GA does because it allows us to learn from each other and build relationships. I love it! If you have any questions at all -about how to get involved in PST, or anything else- please email me at dariakieffer@gmail.com.
How to apply: Fill out an application using this online form: https://docs.google.com/forms/d/1ouvQlP2T1Cn3QdkdBIRXUSRNqC7N2W-bxhzkyd6J_rQ/viewform
Note: These are positions that have been funded in the past and we are interested in providing funding for them in the future, but cannot guarantee that the funding will be available or that every member will be able to receive funding.