PROGRAM
La Causa (Los Angeles Community Advocating for Unity, Social Justice, and Action) engages disenfranchised young people and their families from East Los Angeles to take action against the injustices that impact low-income communities of color. LA CAUSA fosters a commitment to social justice and nurtures a variety of skills necessary to act as agents of resistance and community transformation. LA CAUSA fulfills this commitment through the creation of an inclusive and supportive community where they utilize culturally relevant instruction within their educational, vocational, housing and leadership development programs.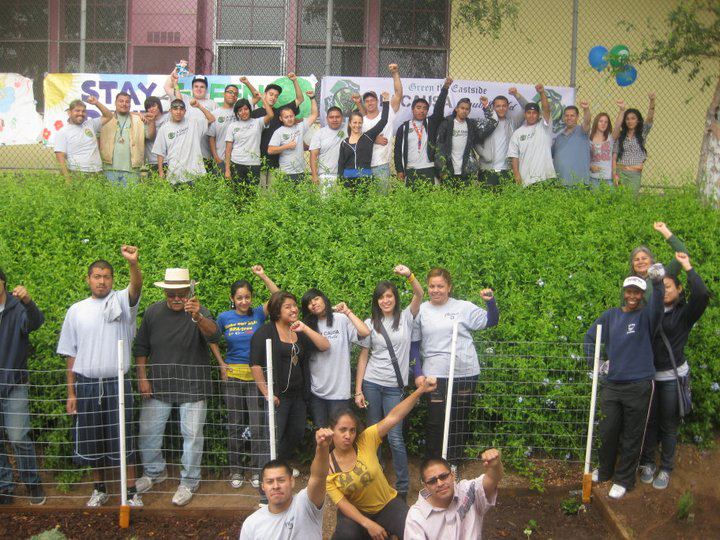 PROJECTS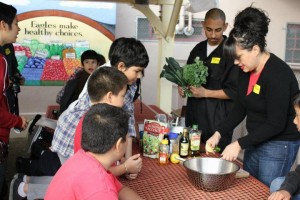 * Developing the East Los Angeles Food Justice Center.
* Expansion and maintaining a community garden network of gardens.
* Creating local energy solutions with Renewable Energy Credit (REC) system in East Los Angeles
* Placing solar panels on low income homes, and public schools.
* Establishing a Green Business Advisory Board.
* Promoting "Market Makeovers" to introduce fresh, local produce into the East Los Angeles Food Desert.
FELLOWS PROGRAM
The Fellowship program is designed for young people who have the capacity to work with the program from mid-June through August.  Fellows will take a facilitation/leadership position within one of the six campaigns.
Responsibilities
Gather background information and relevant materials for one chosen campaign.
Create initial campaign goals and develop relationships with organizations, programs, and individuals that can assist in the campaign.
Develop and facilitate trainings for the Summer of Solutions participants in July
Assess progress of campaign and complete a written assessment at the end of the fellowship.
CONTACT
Program Leaders: Casey Wojtalewicz, Tony Bautista, Jasmin Vargas, Sophie Korn, Miguel Ramos
Email: soslacausa@googlegroups.com