The Build-It-Up! West Virginia program partners with community-based groups and local non-profits to build creative communal spaces to bring communities together.
We hope these spaces will be incubators for sustainable economic opportunity, and local decision making.  In addition to creating infrastructure for community hubs, Build-it-Up! West Virginia helps the groups themselves grow by assisting with outreach and fundraising.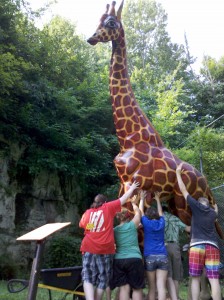 Participants learn community organizing skills, local history, and hands-on skills, and enjoy activities such as hiking, swimming and whitewater rafting on evenings and weekends.
Potential projects for 2012 include:
Historic preservation & archaeological work at the Whipple Company Store
Revitalizing the Rock Lake amusement park and arcade and converting it into a community center
Helping grow a community art and education initiative in Welch, WV with McArts
Designing and building a wilderness retreat for recovering alcoholics and drug addicts near Hawks Nest, WV
Food justice projects in West Virginia's rural and urban food deserts
Listening project in African American communities in the Chemical Valley
Researching community-owned renewable energy in Mingo County
Renovating the Blair Community Center at the foot of Blair Mountain
Fellowships are available for low-income West Virginia youth, and food and lodging are provided – we want to make the program accessible to any young person in the coalfields.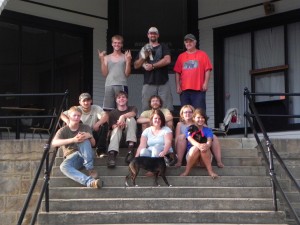 Southern West Virginia Program Leaders
Phone Number: 304-518-0248 (304-518-0BIU)
Joe Gorman joe at seac.org
McKenzy Norman mckenzynorman at gmail.com
Cress Earp cressearp at gmail.com