Pioneer Valley Summer of Solutions
Dates: June 13-August 15, 2011
Location: Greenfield and Turners Falls, Mass
Pioneer Valley Summer of Solutions addresses the specific needs and challenges of post-industrial towns in rural America.  Once hubs of the mill industry, Turners Falls and Greenfield are in the process of revitalization and renewal.  In the northern Pioneer Valley of Massachusetts along the Connecticut River, these towns possess natural assets that are being leveraged into a new future.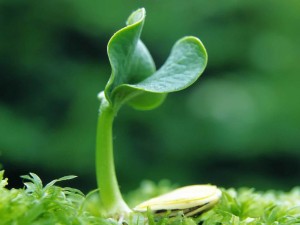 Goals: The Pioneer Valley Summer of Solutions empowers, connects and supports youth leaders to create innovative, self-sustaining solutions to environmental, economic and social justice problems. In Summer 2011 we will increase the capacity of local organizations to address environmental and economic issues and create community wealth in non-traditional forms. In the process, we will develop our skills as leaders and our capacity for transformation, in ourselves and in our communities.  The Pioneer Valley is one of fifteen Summer of Solutions across the country, all dedicated to creating models for change and community development to help people thrive in the face of economic, environmental and social crisis.
Projects and Partners:
The Brick House Community Resource Center
- we will be working closely with this Turners Falls-based non-profit to expand their programs and increase capacity to address environmental and economic issues.  With the Brick House, we will be:
Taking part in the local Time Bank as a form of exchanging goods, services and skills without money and encouraging local skill building.
Supporting the community "Free School," which will offer classes taught by local organizers, entrepreneurs, students and community members.
Connecting to Under Growth Farm, a permaculture farm in Gill, Mass.
Coop Power is a local cooperative that increases community-owned energy sources and energy efficiency.  With Coop Power, we will be:
Learning hands-on skills in home weatherization and retrofitting.
Farming and Agriculture: We will be working at several local farms and gardens this summer to learn practical skills to feed ourselves and the community.  These locations will include:
At Harvest Moon Farm in Greenfield we will be doing a work-share and growing our own plot of food.
Creating the Rooftop Garden at the Brick House.
Volunteering at local community gardens.
Bike Maintenance:
Participants will receive in-depth training on bike maintenance to become transportation self-sufficient, and learn how sustainable transport can lead to broader change in the community.
We will also explore the world of social ventures to support ourselves this summer and learn the basics of business planning, cooperatives and entrepreneurship.
Through all these projects we will learn and share skills and knowledge in sustainability and economic justice- working on bikes to increase transportation access, growing our own food, reducing wasted energy and more.
We will connect with other youth initiatives in New England to cross-pollinate our work.  We will build on the work of New England Climate Summer in past years, and connect with the Hartford, CT, Summer of Solutions.
Partner Links:
Brick House Community Resource Center
Community Partnerships for Social Change
Contact
Martha Pskowski, Erika Linenfelser, Jesse Sanes
pioneervalleysolutions@gmail.com
Donate to the Pioneer Valley Program!