Build-It-Up! West Virginia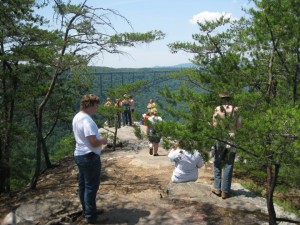 Build-It-Up! West Virginia is a leadership development program for West Virginia youth. Together we will join in to build infrastructure and expand the capacity of long-term community-run sustainable economic projects in Southern West Virginia to develop meaningful economic opportunities that open doors, come from within, and combat oppression.
The crucial political significance of these projects is to transition communities that are heavily economically dependent on and impacted by fossil fuels to local & healthy economies.  Our long-term goal is to bolster the knowledge and skills of our participants, empowering them to build up their own communities.  Join us in summer 2011 to grow healthy economies to grow healthy West Virginia communities!
Sites
We have finalized partnerships with Rock Lake Community Center in South Charleston to build a greenhouse and Southern Appalachian Labor School in Fayette County to work on community gardening projects.  We are working out logistics with The Tadpole Project in the Coal River Valley to develop local ecotourism.
Contact
Joe Gorman
e: builditupwv@gmail.com
p: (304) 518-0248