Program Leader bios:
Our team of program leaders is cooking up some exciting stuff in the Twin Cities. We're eager to sit down with you and start sharing it. In the meantime, here's a quick snapshot of who we are: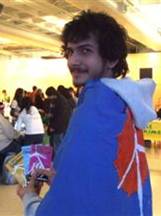 Timothy DenHerder-Thomas: I grew up in Jersey City NJ, which helped me make the connections between energy usage, pollution, poverty, social fragmentation, and environmental destruction. I started organizing in high school and am very much focused on finding a way of running society that actually works for people and ecology.
I am a youth visionary, organizer, and social entrepreneur working in the Twin Cities and helping launch Grand Aspirations and the Summer of Solutions with other leaders nationwide. I recently graduated from Macalester College, where I helped pioneer the Clean Energy Revolving Fund (CERF) and worked to secure a bold carbon neutrality policy and spur the innovation, institutional infrastructure, and big ideas needed to sustain it. I have worked statewide with TEAM MN, and nationally with the Sierra Student Coalition, and currently serve as a youth representative on the Energy Action Coalition Steering Committee. I have been closely involved with starting Cooperative Energy Futures, a community-based energy cooperative, and helped found Grand Aspirations in 2008. I have served on the Twin Cities planning team for both 2008 and 2009 and am back to help make it happen in 2010. I am also very involved in leading Grand Aspirations nationally as a member of its Advisory Committee and a member of working groups doing organizational development, funding, and establishing regional hubs.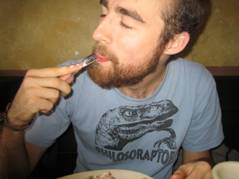 Matt Kazinka:
I'm a young Midwestern climate organizer, student, musician, writer and hugger. I study urban things and environmental things at Macalester College, where I've coordinated campus energy-efficiency projects, set up a network of student workers focused on sustainability, and run beard-themed fundraisers. I helped found Grand Aspirations and the Summer of Solutions in 2008, served on the 2009 national coordinating team, and have been involved in many aspects of Grand Aspirations' national infrastructure this year. I've also been working with the Twin Cities program since 2008 and is looking forward to another summer filled with bike rides, spreadsheets, potlucks, meetings, and big life change.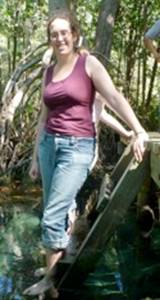 Ruby Levine:
I grew up in Montpelier, VT, learning about environmental activism from the amazing students and teachers at my high school. When I started going to Macalester in 2007, I joined MacCARES, the Macalester Conservation And Renewable Energy Society, and began to expand my conception of environmentalism. Participating in the first Summer of Solutions in 2008 and helping lead the 2009 Twin Cities program further broadened my horizons and my personal commitment to life-sustaining world-changing. I also enjoy lindy hop, baking (vegan, vegetarian, or meat-including), Google Docs, and kayaking. I will be studying abroad in Mexico right up until the beginning of Summer of Solutions '10, so while I'll take an active leadership role during the program, I am not heavily involved in the planning stages and you should get in touch with another member of our team.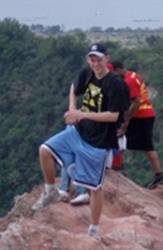 Willy Raedy: I grew up with the most amazing family in Vancouver, WA.  They support everything I do and are the reason I'm where I am today.
My activism started two years ago when I interned with the Obama campaign.  It was that experience that led me to Macalester where I could continue my growth as an activist.  Now I'm heavily involved in environmental efforts.  First semester I organized events for the International Day of Climate Action and interned with WE International in the Philippines over winter break.  The more I learn about climate change, poverty, and development the more I'm convinced a new model of sustainable growth is necessary if we are to live in harmony with nature and with each other.  This is why I'm so excited to begin working with the Summer of Solutions as we come together to create these models.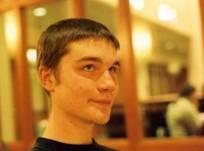 Jason Rodney: I'm a community organizer, hip-hopper, cook and aspiring mystic.  Finishing my senior year at Macalester, I study environmental justice with a focus on histories of race, class and gender in the U.S.  I helped organize Cooperative Energy Futures and has worked with Environmental Justice Advocates of MN.  I currently support organizing in the Rondo neighborhood around gentrification and the Light Rail. I also help coordinate the Experimental College of the Twin Cities, a community-based free school where anyone can teach or take a class.  A deepening interest for me is integrating spirituality and small-group dialogues about race and identity into my work in environmental justice.