Summer of Solutions: St. Paul/Minneapolis, MN: Location and Partn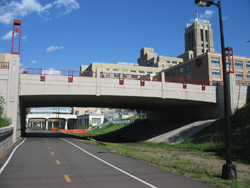 ers
The program will be based in the Phillips neighborhood of Minneapolis, a lower-income and minority neighborhood that faces toxics, foreclosure, unemployment, and gentrification issues. The community has also been a leader in starting collaborative small business development support systems (like the Midtown Global Market, Mercado Central, and Plaza Verde) and has also responded to past threats with green development innovations like the Green Institute (an eco-enterprise center) and the Midtown Greenway (a major bike corridor through South Minneapolis). The Summer of Solutions has past experience with groups in Phillips, working with Community First on increasing access to energy efficiency among community residents and with the Latino Economic Development Council to create a community-based social innovation Hub. Through some of these leaders and other connections, we also have relationships with the Allina Cultural Wellness Center's Backyard Initiative, the Midtown Greenway Coalition, the Green Institute, the Women's Environmental Initiative, and the Little Earth Residents Association.   
Program leaders are working with community groups to identify a home base for the summer - we'll either rent a whole house that will house some participants and serve as a gathering space or find a church or community center that can host us. Other participants will be housed in the nearby community or through home stays with residents. Some participants who already live elsewhere in the Twin Cities will arrive by bike or bus. We will also work in other neighborhoods through our network of partnerships around the Twin Cities, but use Phillips as a home base and a place to focus much of our work. We are inviting youth leaders from both the local community and nationwide to come and join us, create a strong base of ongoing local leadership and preparing new leaders to disperse the solutions we create across the country.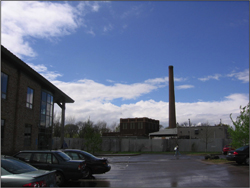 Program leaders are also working with community partners in other communities around Minnesota who may want to host program participants in smaller communities across the state. If these partnerships come through, we will also host youth leaders who spend most of their time in other communities, but train, learn, and share insights with the Twin Cities group.